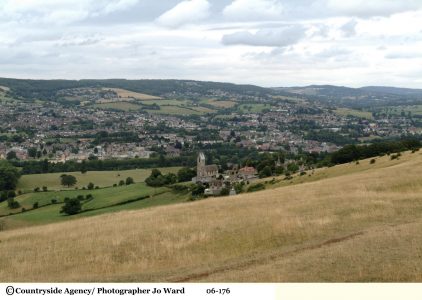 Added to your Itinerary Planner below
Distance measured: - Miles (- km)
Get route gradient profile
Generate
Map Filters
Customise your trip with our filters.
Map Filters
Toggle between the options below to show available markers.
General info
Equestrian Info
Cycling Info
The custom route elevation is created when you use the distance calculator (above) to draw a line.
×
The custom route elevation is created when you use the distance calculator to draw a line.
This extremely popular walk is one of the easiest to follow, winding its way along the National Trail for nearly all of its length. From sheltered beech woodlands and over rich open grassland, it guides you around remnants of an industrial past that shaped the landscape we love today. Wander between the grandeur of Victorian mills alongside the sleepy beauty of the waterway, and discover a timeless journey between past and present that reveals yet another face of the glorious Cotswolds.
Points of Interest:
Optional route for Walkers:
Walkers following the Circular Walk from King's Stanley across Selsley Common and the walk downhill to the pedestrian controlled crossing over the A419. This was formerly a railway line known for the "Dudbridge Donkey". Then walkers turn westwards along the tarmac cycle track through the community orchard towards Ryeford.
After 0.3 miles along this cycle track there is now a choice. Continue along the tarmac route to Ryeford or look for a metal kissing gate on the right to take you across a water meadow to the canal towpath. The towpath is reached by following the green waymarking discs through some new houses to a waymark post on the towpath.
If you wish, it is interesting to turn right to walk to Ebley Mill. However, if short of time, turn left and follow the canal westward, passing the double locks, and re-joining the original Cotswold Way on the bridge at Ryeford Road. Here, a signpost directs walkers south to King's Stanley or north to Painswick.
Download walk details