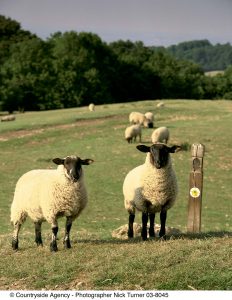 Added to your Itinerary Planner below
Distance measured: - Miles (- km)
Get route gradient profile
Generate
Map Filters
Customise your trip with our filters.
Map Filters
Toggle between the options below to show available markers.
General info
Equestrian Info
Cycling Info
The custom route elevation is created when you use the distance calculator (above) to draw a line.
×
The custom route elevation is created when you use the distance calculator to draw a line.
This enchanting walk leads you through the picturesque Cotswold high street of Broadway, along historic tracks and up to the intriguing Broadway Tower with its spectacular views across the Severn Vale into Wales. The perfect chance to taste a little more of all the Cotswolds has to offer. Due to improvements the route is now stile free (PDF to be updated)
Points of Interest:
St Eadburgha's church was the original parish church of Broadway, a Christian place of worship which dates back to the 11th century. Long before the High Street became a major stagecoach stop on the route between Worcester and London, the village of Broadway once stood in a different place, further south towards Snowshill. It retains most of its ancient medieval features and is situated about a mile out of the village, nestled at the foot of the hill on Snowshill Road.
Broadway Museum & Art Gallery - opened in 2013 is housed in a beautiful 17th Century former coaching inn. The building, built as The Angel Inn is now called Tudor House and has been extended and adapted over the centuries and retains many original features. It is one of a very few 17th Century buildings in Broadway today, that is open to the public.
Broadway Tower - is an iconic landmark on top of the beautiful Cotswolds escarpment. It was the brainchild of the great 18thcentury landscape designer, "Capability Brown". His vision was carried out for George William 6th Earl of Coventry with the help of renowned architect James Wyatt and completed in 1798. The location for the Tower was wisely chosen, a dramatic outlook on a pre-medieval trading route and beacon hill.  Set within a 200-acre estate of parkland, allowing visitors to experience great English heritage in an inspiring location, there is the Tower Museum and its roof viewing platform,  and even a Nuclear Bunker (the bunker is only open on weekends).
Download walk details